Presseeinladung 18.09.2019 (PDF Link hier)

Weltkonferenz für eine Freie Karte
Die Macher von OpenStreetMap treffen sich in Heidelberg
Universität Heidelberg und Verkehrsministerium Baden-Württemberg
unterstützen Initiative
Sehr geehrte Damen und Herren,
hochwertiges digitales Kartenmaterial muss nicht kommerziell sein. Seit mittlerweile
15 Jahren zeigen die die Macher der OpenStreetMap (OSM), dass eine weltweite
Community in ehrenamtlicher Arbeit frei zugänglichen Geodaten und Kartenmaterial
von hoher Qualität herstellen kann, das als Grundlage für viele digitale Anwendungen
dient. Vom 21. bis zum 23. September treffen sich an der Universität Heidelberg rund
500 Aktive zu ihrer Weltkonferenz "State of the Map", um über die Weiterentwicklung
ihres Projektes zu sprechen. Im Rahmen eines Pressetermins möchten wir dieses
Engagement gerne vorstellen.
Zu diesem Termin laden wir Sie herzlich ein:
Datum: Samstag, 21. September 2019
Uhrzeit: ab 11:15 Uhr
Ort: Universität Heidelberg, Mathematikon, Seminarraum A (EG)
Im Neuenheimer Feld 205, 69120 Heidelberg
Kartenlink: https://www.openstreetmap.org/#map=19/49.41727/8.67560
Folgende Gesprächspartner erwarten Sie:
- Prof. Dr. Alexander Zipf,
Abteilung Geoinformatik, Universität Heidelberg und HeiGIT gGmbH
- Dr. Christian Förster,
Referent für Digitalisierung, Ministerium für Verkehr Baden-Württemberg
- Guillaume Rischard,
OpenStreetMap Foundation (OSMF)
- Joachim Kast,
OpenStreetMap Deutschland
Moderation: Benjamin Herfort (HeiGIT)
Wir würden uns freuen, wenn Sie an dem Termin teilnehmen.
Wir bitten um Rückmeldung an folgende Adresse: herfort@uni-heidelberg.de
Mit freundlichen Grüßen
Alexander Zipf
(im Namen der Veranstalter)
https://2019.stateofthemap.org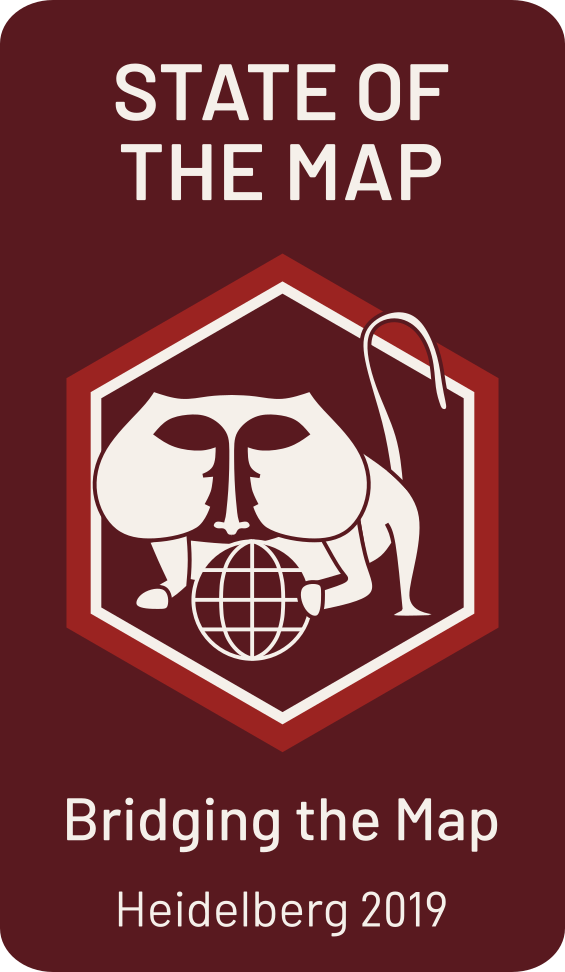 (hier zur PDF Version der Einladung)
-
Prof. Dr. Alexander Zipf
GIScience Research Group Heidelberg University
http://uni-heidelberg.de/gis

HeiGIT gGmbH, Heidelberg Institute for Geoinformation Technology
http://heigit.org 

http://giscienceblog.uni-hd.de
https://twitter.com/GIScienceHD